Keynote Speaker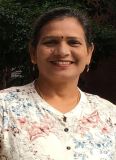 Professor Arumugam Dhanalakshmi
Wenzhou University, China
Title: Artificial Intelligence and Virtual Agents as a catalyst for the development of E-commerce
Abstract:
Without any question, one could admit that the world is witnessing the presence and the influence of Information Technology in our day-to-day lives. It's inconceivable to ignore the new technologies which are lined up. Today, the invention of the integrated circuit, computer, harnessing of light for communications, Artificial Intelligence, Machine Learning, and the presence of Virtual Agents/Intelligent Virtual agents, software agents have made possible in the creation of the global E-commerce and an electronic revolution that will once again transform our lives. Among the innumerable achievements of Information Technology, agent technology is one of those most important inventions which invoked increasing attentions due to the effective services. They can autonomously perform certain tasks in a network setting through autonomy, reactivity and pro-activity, creativity and capable of adapting to the environment in which they operate. Virtual agents facilitate E-commerce to gain a competitive edge by acting on behalf of the human users/organizations to perform information gathering tasks, such as locating and accessing information from various sources, filtering unwanted information, and providing decision support. Through the invention of virtual agents, E-commerce provides benefits to different stakeholders including organizations, customers, and society at large. Using E-commerce, organizations can expand their market to national and international which can easily locate more customers, best suppliers, improved the brand image, suitable business partners across the globe with cost efficiency, simplify the business processes by using just-in-time (JIM) manufacturing way, better customer services effectively by digitizing the information. When it comes to customers, they need not travel to shop in the heavy traffic with pollution, 24x7 products and services are ensured with more options to compare, review, participate in virtual auction and select the cheaper price due to substantial discounts through virtual agents. At large society is getting benefited through E-commerce, it helps in reducing the cost of products, less affluent people can also afford the products, it enables rural areas to access services and products, which are otherwise not available to them. E-commerce helps the government to deliver public services such as healthcare, education, social services at a reduced cost and in an improved manner. All the above stated benefits could be effective due to the presence of virtual agents. The services of Virtual Agent are recognizable or invisible but they certainly act as a catalyst in the development of E-commerce initiatives. The keynote speech will include the following: The history of E-commerce, E-commerce models, pros-cons of different E-commerce, typology of agents, virtual agents/intelligent virtual agents. And in fine, briefly discuss various benefits of virtual agents for the development of E-commerce initiatives.
Associate Professor Samuel Kwok
Xi'an Jiaotong Liverpool University, China
Title: Culture & Authenticity – How story-telling can be possible in luxury branding narrative policy management
Abstract:
This paper explores the practices of narrative policy strategy on luxury brand culture management by proposing a work-based learning research approach of it. Social media eliminates many physical trials of brand authenticity and significantly reverse the direction of communication between brands and customers. The roles fixation in the past is shaken by customers with their online identity and power. This paper is the result of a self-review analysis of myself as a brand practitioner, and showing the understanding of quester perspective in the management practice of brands' narrative policy. By autoethnography and institutional ethnography study, this paper is aimed to discuss the research method of how Narrative Policy Framework (NPF) could reveal the roles of practitioner on the extent and ways that the existence of quester perspective couldn't be ignored. Also, whether domination and control fetches of associated roles in the micro-level practice of NPF management could be possible. With a policy goal as premise for stakeholders involved, at meso-level of the NPF, this paper will discuss why an analyze of the role of policy narrative in a policy system and sub-system are essential in the research method to find out whether the practitioners, as political actors, expand and contract the scope of conflict to control other actor involvement in a policy subsystem.